Inside Witness in Palestine
---
Introduction
Introduction en Français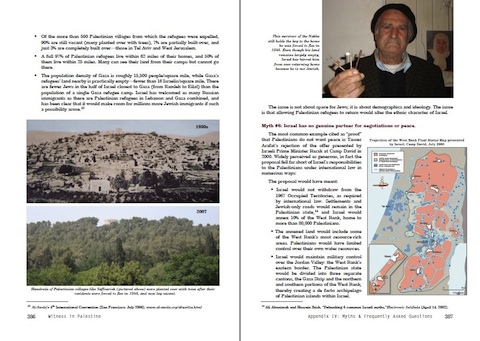 SAMPLE APPENDICES
Sample Chapters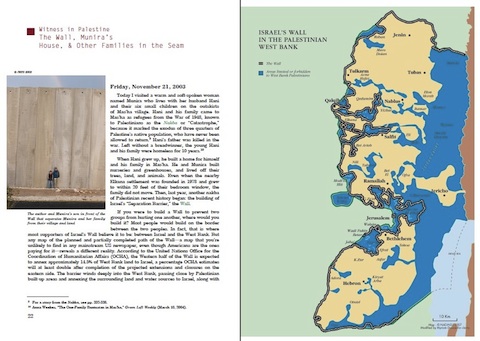 The Wall, Munira's House, & Other Families in the Seam
Israeli Activism, House Demolitions, & Jerusalem
The Twisted Easter-Egg Hunt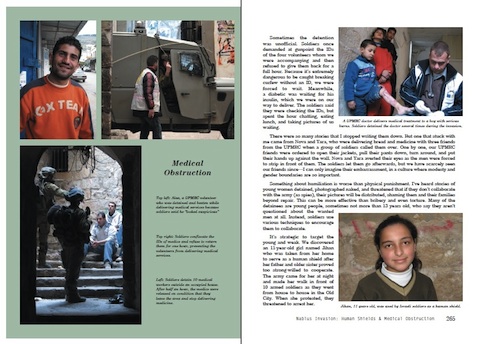 Nablus Invasion: Human Shields & Medical Obstruction
Held at Einab Junction: Inside Israel's New Terminals
Deir Yassin Continues


Back Cover:
In 2003, Anna Baltzer, a young Jewish American, visited the West Bank to discover for herself the realities of everyday life for Palestinians living under Israeli occupation. What she found would change her outlook on the issue forever.
For eight months over the following four years, Baltzer lived and worked with farmers, Palestinian and Israeli activists, and the families of political prisoners, traveling with them across checkpoints and roadblocks to reach hospitals, universities, and olive groves. Baltzer witnessed firsthand the devastation wrought by expanding settlements and the Wall, which separates Palestinians from each other, their land, and basic human services. She also encountered countless Palestinian grievances beyond the Occupation, of non-Jews living in a Jewish state and refugees yearning to return to their homes and land.
Baltzer's probing and honest examination of the Occupation, Zionism, and the pervasive spirit of Palestinian resilience offers a fresh look at Palestine today.
Reviews of Witness in Palestine
Purchase Witness in Palestine