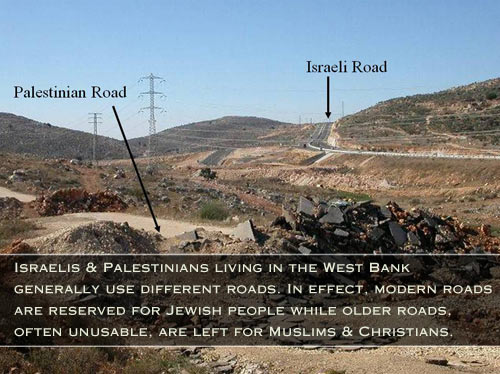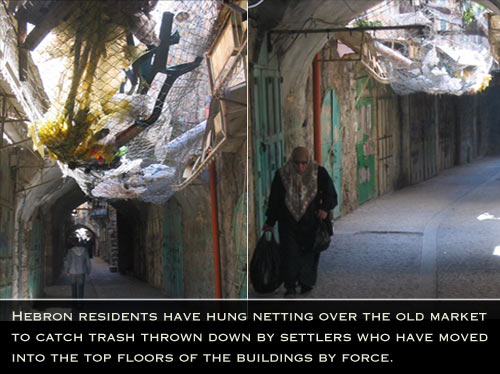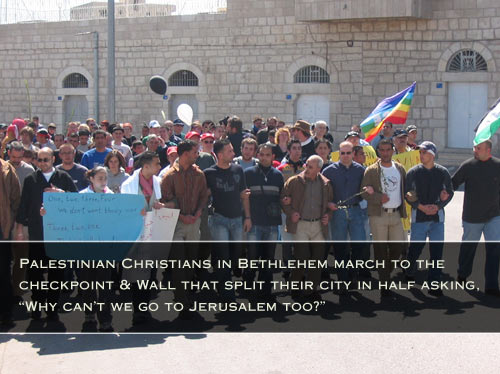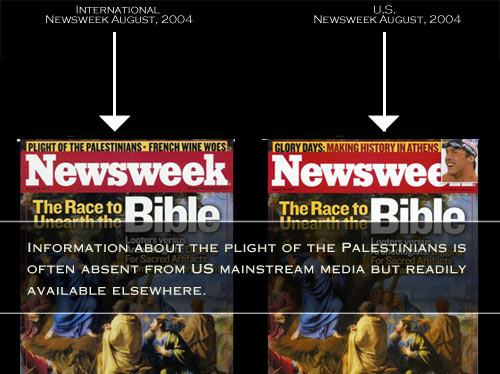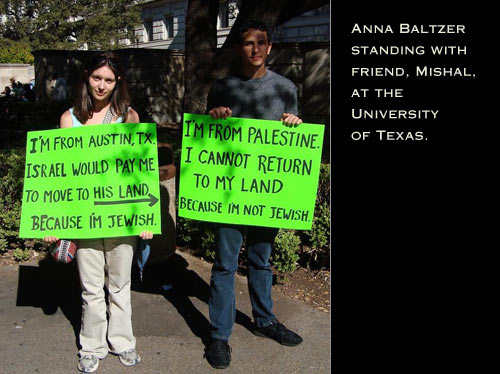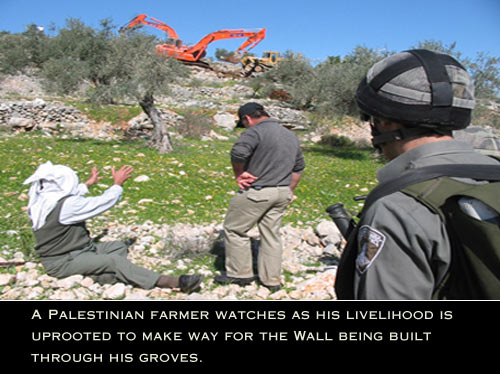 Like many Americans and many Jews, I grew up with a positive view of Israel as a peace-seeking democracy. Israel symbolized to me the one protection that Jews had against the type of persecution that had plagued families like mine throughout history. I saw the Jewish state as a tiny and victimized country that simply wanted to live in peace but couldn't because of its aggressive, Jew-hating Arab neighbors.

In 2003, during a backpacking trip through the Middle East, I began to meet Palestinian refugees from 1948. I didn't know who the Palestinians were, or where Palestine was, and through my new acquaintances I began to hear a narrative about the history and present of Israel/Palestine that was entirely different from the one I had learned growing up in the United States.

My first reaction was disbelief, and anger. Families told me stories of past and present military attacks, house demolitions, land confiscation, imprisonment without trial, and torture. It seemed that these actions were not carried out for the protection of Jewish people, but rather for the creation and expansion of a Jewish state at the expense of the rights, lives, and dignity of the non-Jewish people living in the region. It was hard for me to believe that Israel could act so unjustly.

Not believing what I heard, I decided to do some research to prove myself right. Immediately, I was shocked to find how much I didn't know about the situation on the ground. Not knowing who or what to believe anymore, I decided to go to see the situation with my own eyes. Since I returned, I've dedicated my life to informing fellow Americans and others about what I found, and what they can do to support a just peace for all peoples in Israel/Palestine.